Lucy Real Estate staff took part in the Sands Challenge 15 earlier this year raising money and awareness for the Sands charity.
Sands operates throughout the UK, supporting anyone affected by the loss of a baby, working to improve the care bereaved parents receive, and promoting research to reduce the loss of babies' lives.
The #Challenge15 campaign invites people to take on any challenge to cover 15 miles, with the overall target for the campaign is to try and raise £15,000 to help fund research into this issue and to support those who lose a baby. This is a charity
Lucy Real Estate support wholly as they provided amazing support to a member of Real Estate team and their family during their experience in losing their daughter Emily.
The team first took on the challenge in 2018 and smashed their target of completing 15 miles as quickly as possible, and so decided to raise the bar for 2019. This year the challenge was to complete the 15 miles using the equipment in the office gym (treadmill, 2 bikes, rower, and a cross trainer) within 15 minutes.
The team (once again) smashed the challenge set and managed to complete just over 20 miles in the 15 minutes, which is a huge achievement!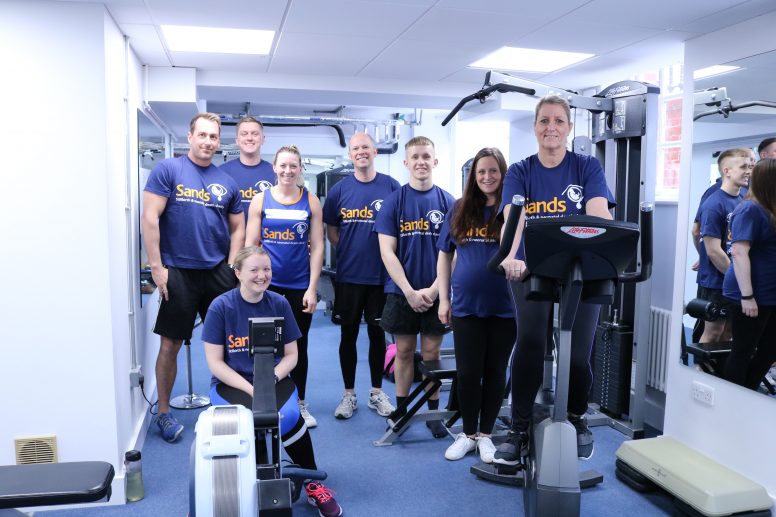 The team also added to their total by listing a Royal Doulton tea service, donated by Lucy Group, on eBay. The tea service reached a modest bid of £80.00 and was collected from Jericho last week, we are pleased to say it will have a new loving home in a gîte in Rochefort, France!
Lucy Real Estate have raised over £600 in aid of Sands and are extremely grateful to everyone who donated.